Features
24m2
Lounge seating for 6-10 people
Carpet tile floor
Window to auditorium
Adjoining accessible toilet with baby change
Ideal for small groups, mums and babies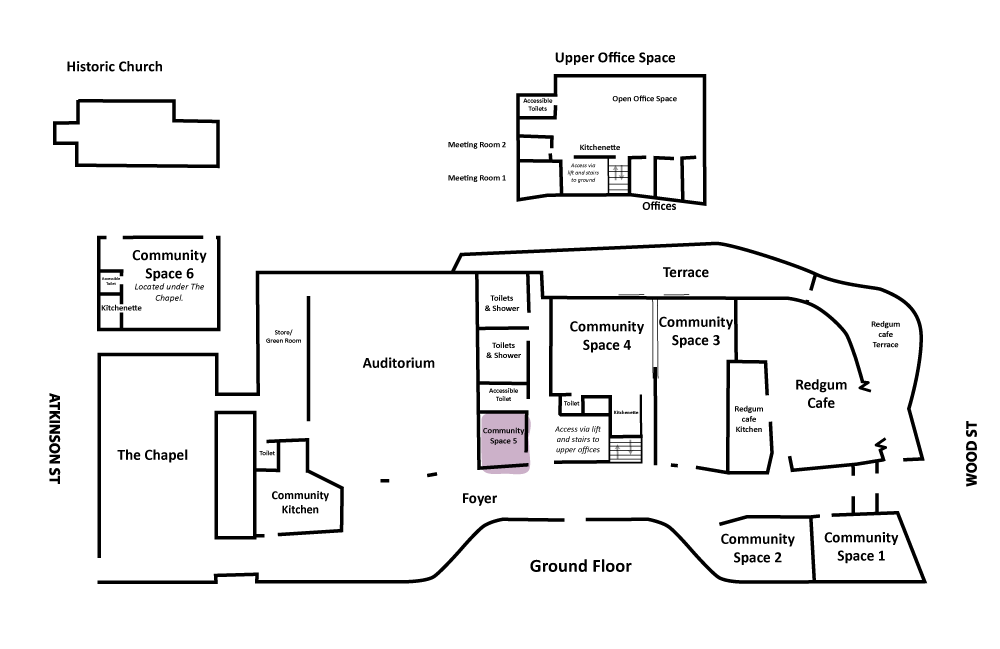 Community Space 5 has furnishings to suit a variety of purposes. Single seater arm chairs, a couple of couches and side tables allow this multipurpose room to be set up for discussion groups, new parent groups, movie appreciation groups, counselling and much more.
The large window into the auditorium will offer anyone the opportunity to still oversee what is happening in the auditorium while being at a different noise level. Equally the installed blind divides the auditorium and retreat to allow for separate use.
The wall between the foyer and the Community Space 5 features some of the stained glass windows from Wesley Uniting Church and creates a beautiful connection from the past.
The room is adjacent to the accessible toilet which also includes a baby change table.