FEATURES
113m2
Flexible, open space for up to 50 persons
Carpet tile floor
TV on wall
Wide-opening door access to community space terrace
Capability to open to adjacent Community #4
Ideal for all age usage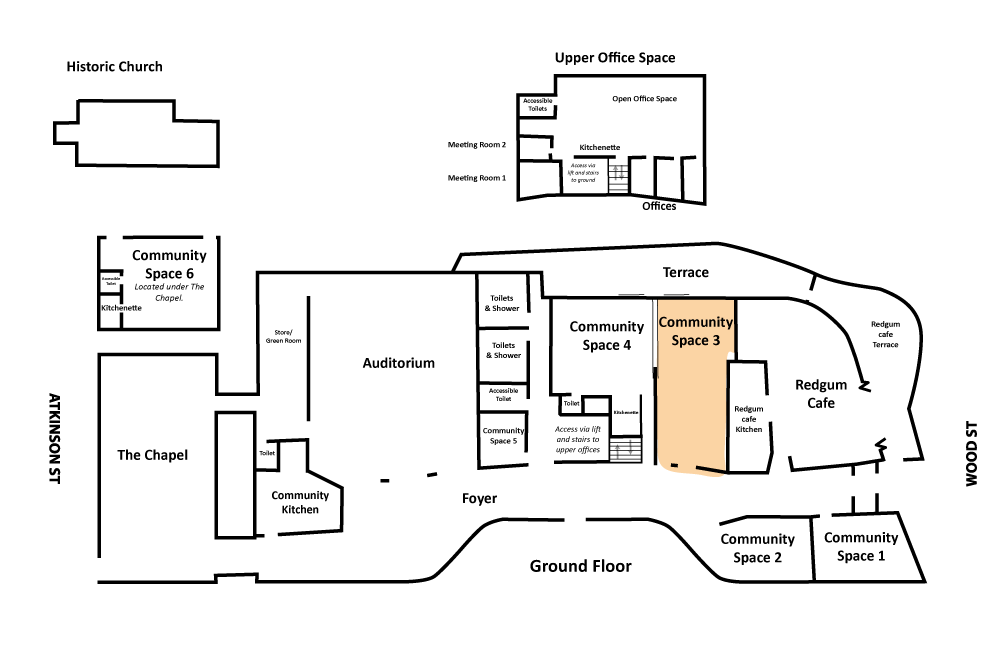 This space is a flexible space which can be set up for meals, discussions, presentations, fitness activities, kids' parties, fundraising events, indoor market stalls, sewing classes and so much more.
Ultimately this space is exceptionally flexible with easily accessible tables and chairs from a the large storage cupboard in the room, multimedia set up with a TV fixed to the wall and smaller cupboards along the wall for storage of resources.
There are 3 large doors that open onto the foyer, Community space 1 and the Terrace which can be left open for easy access for a larger function or closed for a single activity in the space. The flooring is carpet tiles and will easily seat 50 people for a presentation or 30 people sitting at tables.
Community Space 3 can be used in conjunction with community space 4 and/or the terrace.