Features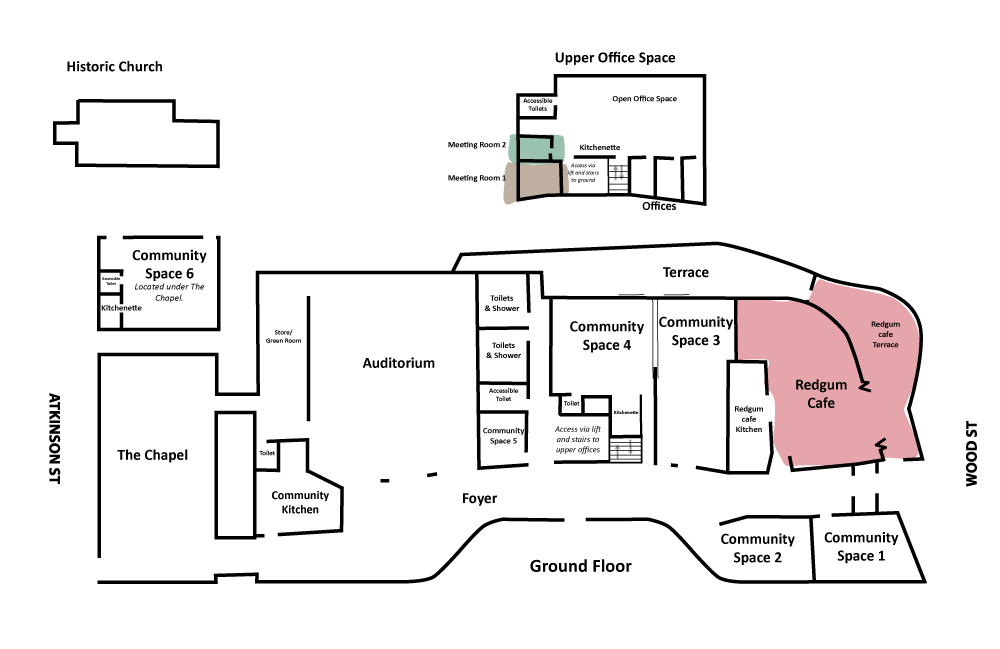 Redgum Café is a key focal point as you enter the centre. It is one of the first things you see as you walk across Wood Street from Templestowe Village.
The terrace will also overlook the secure play space allowing parents and grandparents to supervise their children while they enjoy a hot beverage.
The flooring on the inside of the café is a timber-look vinyl plank with a contrasting colour in the toddler play area.
The café style tables and chairs suit small or large groups with flexibility for different configurations depending on the need. There are also comfortable arm chairs, bench seating with inbuilt device-charging capabilities and a number of high tables with bar stools allowing for variety of seating preferences.
Redgum café will be a place for everyone! Whether it be enjoying a milkshake with the grandkids, coffee with a old friend, a toasted sandwich with book club or a bowl of warm soup on a cold day. It'll be a place where everyone can engage, relax and feel a sense of belonging.