Features
314m2
Flexible seating for up to 200 persons,
theatre or function style
Adjacent storage, Green room
Carpet tile floor
Theatre lighting
Ideal for larger gatherings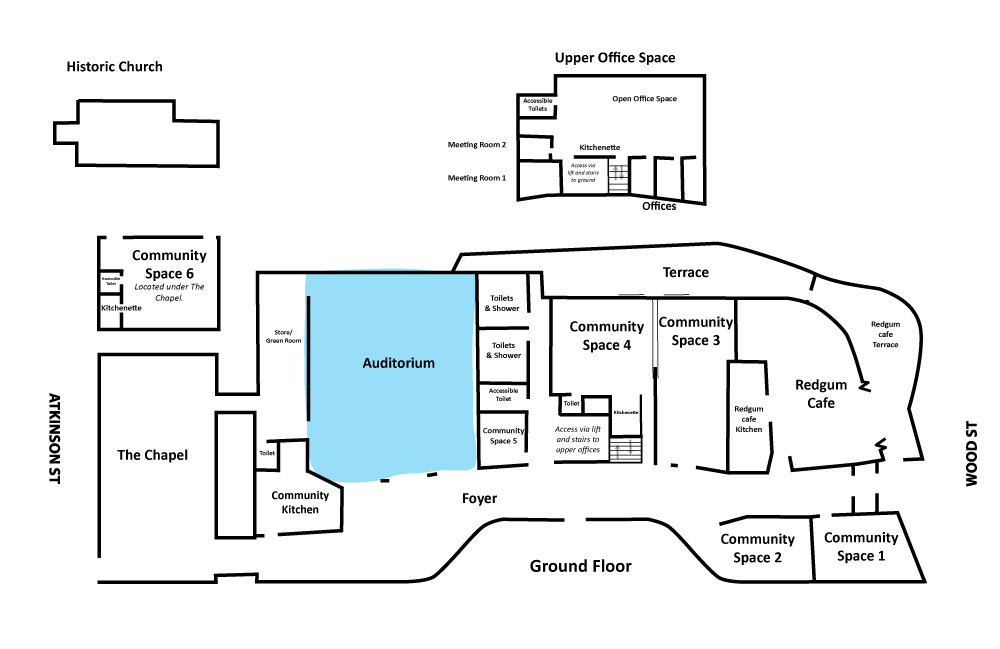 The Auditorium has the potential to be an extremely busy space both during the week and on weekends. The space will seat 200 people comfortably around tables or in rows and will be able to be set up with the chairs facing any direction.
This highly flexible space serve a number of opportunities such as performances, exhibitions, dinners and so much more. The high ceilings have been reinforced to allow for theatre lighting and a cross will feature on bulkhead along the eastern wall.
The flooring is a neutral grey carpet tile which will help with acoustics and allow for easy movement of tables and chairs.
The entry and exit doors into the auditorium feature the timber from some of the wooden pews previously in the Brick Church, again connecting the new building with our histories.
The large windows along the eastern wall allow for natural light to stream into the space and can also be blocked with blinds if dimmer settings are required.